Post by gslasher666 on Oct 19, 2011 17:14:47 GMT -5
Character Name: Shido Emishi Gender: MaleAppearance:

Wears the forehead protector and flak jacket of kirigakure. He wears sunglasses similar to the ones Aoba wears. Typical ninja pants except that they are a grey camoflouge color. He wears fingerless gloves as well as a sleeveless exactly like shikaku Nara's in part 1 only a dark blue color. Village: Kirigakure, but frequently visits Konohagakure.Fighting Style: Shido is a gifted swordsmen, as seen by the two katanas he carries on his back. He mixes those skills with his water and fire type jutsus.Weapons: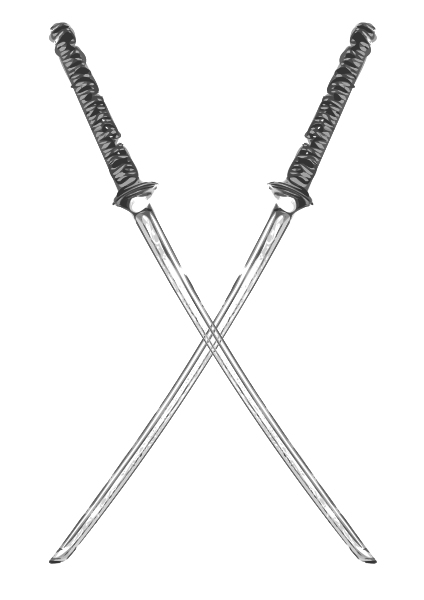 Chakra Elements: Water, Wind, Fire
Kekkei Genkais: Boil, Ice
Jutsu's: Water Clone jutsu-The Water Clone Technique is similar to the Shadow Clone Technique except it creates clones out of water that have one-tenth of the original person's power.

Hidden Mist Technique-This displacement technique is a speciality of the ninja from Kirigakure, where one causes a mist to spring forth by lifting up some water, then goes in and out of sight at will from within the pearly white realm.

Silent Killing-As the name suggests, this technique is simply a very quiet method of killing an opponent, usually from behind with a blade. Additionally, because the user is very silent, it cannot be defended against.

Water Release: Great Waterfall Technique-This technique extends water over a large scale, surges and rises up to several dozen meters high. Then it streams down to the ground in one big cascade, much like a gigantic waterfall. In doing so, it resembles a huge wave, with tremendous power that can hollow out the ground.

Water Release: Exploding Water Colliding Wave-The user spits out a great volume of water from their mouth, swallowing up and crushing the enemy with the advancing surge. The user can ride the wave, allowing them to move at high speed, and attack the enemy, now swept off their feet, without fear of counter-attacks.

Water Release: Water Encampment Wall-This defensive technique creates a wall of water around the user. Enemy attacks are completely intercepted by a fence of water blown out from the mouth, and is raised from below with tremendous might. The water is blown out in the form of a circle around the user, and it makes for a defence without openings. It is also possible for the user to control the amount of water and duration at will.

Water Release: Gunshot-The user kneads chakra, and converts it into water, and then spits it out in the form of condensed balls. The high-speed waterball attack possesses just as much power to kill as an actual gunshot. While this is a water release technique, it can still be employed someplace where no water is available, which is a great advantage.

Fire Release: Fire Dragon Flame Bullet-The user kneads chakra into flames, which are then manipulated into a genuine-looking dragon. Since the art of having the flames obey the user's will is outrageously difficult, its mastery is restricted to a limited number of skilful shinobi.

Fire Release: Mist Blaze Dance Technique- The user is able to create and blow a flammable gas from their lungs. Once it comes in contact with fire or spark, the gas ignites into a large fireball.

Wind Release: Wind Cutter- This technique creates a blade of wind which will cut through the enemy with ease. Unlike most other wind techniques it does not seem to require blowing out the wind. Tiger → Rabbit → Dog → Ram → Dragon

Wind Release: Blade of Wind- This technique is a pinpoint slashing strike, where the user emits chakra from their fingertips and materialises it into an invisible sword that assaults the enemy in a gust of wind and making a slicing sound.

Wind Release: Vacuum Sword- The user swings their blade and a gust of wind is released in the arc that it was swung in. The technique is strong enough to stop projectiles that are thrown at the user.

Wind Release: Rotating Ferocious Wind- This technique is used with two swords. Large gusts of wind are sent toward the opponent through slashing the swords, ridding them of any defense they may have out. When both swords are used as one the result is that of a ferocious whirlwind.

Wind Release: Vacuum Great Sphere- The user compresses a sphere of dense wind stronger than steel if need be that engulfs them, acting as an absolute defense.

Wind Release: Vacuum Serial Waves- The user takes a deep breath and exhales several blades of wind at different angles, by rapidly moving their head in various directions. The power of this technique can be dramatically enhanced when utilised in conjunction with the effects of extreme suction.

Boil Release(Kekkei Genkai of water/fire): Skilled Mist Technique-Creates a cloud of mist which releases from the user's mouth. This mist has corrosive properties, capable of even melting the bones of the Susanoo. The technique has an inherent disadvantage in that its effects are indiscriminate, limiting its usage to areas that do not presently contain allies until the attack is completed.

Ice Release: One Horned White Whale- This technique allows the user to create a humongous whale with a long narwhal horn out of ice to attack their opponent. This technique is used more as a distraction technique, or to block an opponents movements, because of its size. Tiger → Bird → Monkey → Horse → Snake → Dog

Ice Release: Protective Ice Dome- The user can quickly create an ice dome around his allies and himself to act as a defence. It is strong enough to withstand the assault of many exploding tags at once, remaining almost undamaged.

Ice Release: Swallow Snow Storm- This jutsu creates a cluster of ice needles in the shape of miniature swallows, which the user then throws at the opponent. These needles can change direction in midair and will maim the opponent with their sharp wings.

Ice Release: Tearing Dragon Fierce Tiger- This jutsu allows the user to create a giant tiger made out of ice. This jutsu is cold enough to freeze any Water Release techniques it comes into contact with. Tiger → Boar → Dog

Ice Release: Black Dragon Blizzard- After forming the needed hand seal the user will thrust their arm to send out a black ether-like dragon to strike the opponent. As it flies through the air it will begin to turn. When it hits the target it will use its motion to launch the opponent high into the air. Bird → Snake → Monkey → Horse → Dog

Ice Release: Twin Dragon Blizzard- An advanced version of Ice Release: Black Dragon Blizzard in which the user releases two dragons of black snow that merge into a massive tornado. Snake → Rat → Dragon → Monkey → Tiger → Dog


Personality: If you were to look at Shido and judge him at first glance then you would think he is cold and standoffish. But in reality he is a kind-hearted individual. He enjoys being around people but not too many because he is somewhat shy.
Him being this way comes as a huge shock to many people due to his past but he doesn't like to reflect on the past. To Shido the only thing that matters are the present and the future.
Age: 18
Rank: Jonin
Fears: The only fear Shido has is that of drowning. Ironic being that he is a skilled water user.
Past Up Till Now: When Shido was 3 his parents decided to take him to work with them. They were teachers at the Kirigakure Ninja Academy. The day that Shido went there just so happened to be there was the graduation day for his parents' class so he had to sit in a separate office. While he was quietly sitting and twiddling his fingers he heard a giant explosion from the room next door. His instincts took over and he charged in. There he saw the corpses of every student in the room, as well as his parents. He began to cry over their dead bodies but when he did a person appeared behind him. "Seems these two were your parents. Oh well I will just kill you as well." The man went to slash his sword but as he did Shido yelled in anger as he began to emit steam from his body. The man backed off and had a shocked expression on his face. "You've got the boil kekkei genkai?! How does a kid know how to use it?!" Shido continued to yell as the steam mass began to grow larger and larger. "Fine I will let you live kid, but I want you to come look me up when you get older. The name is Zabuza Momochi." Once his name was spoken the boy left. Shido then shortly passed out due to exhaustion.
He later awoke in a hospital bed, a woman with brown hair stood over him with a happy expression on her face. "Kid it's about time you woke up! You've been in a coma for at least a year now." Once he heard that Shido freaked out, yelling for his parents' names. The woman lightly grabbed his shoulders and shushed him till he was calm again. "Your parents were murdered by Zabuza Momochi. But have no fear I will watch after you from here on." She smiled and messed with his hair a bit. "Who are you?" Were the only words he could mutter to her. "My name is Mei Terumi. I have taken you on as my student due to the fact that you too have the boil release." Shido didn't understand what she said but he decided to not complain.
Over the years Shido learned from Mei how to control his kekkei genkai as well as its two branch elements of fire and water. He graduated the acadamy at age 10, and not long after became a chunin. He quickly picked up swordsmanship and eventually mastered it. Shido is now one of the highest ranked jonin in all of kirigakure, he is the personal bodyguard of the new Mizukage Mei Terumi, at her own choice due to his skill.
Family: Father: Was from the Yuki clan and utilized the ice kekkei genkai but is now deceased.
Mother: Was from the Terumi clan and utilized the boil release but is now deceased.
Mei Terumi: She is his teacher and also a relative from his mother's side of his family. She taught him how to use both of his kekkei genkais and later made him her bodyguard due to him being the second strongest ninja in the village.
RP Skills: "Mizukage-Sama I'm going out for a walk. I will be back in an hour or two." Shido muttered as he jumped onto the windowsill, then onto the ground below.
"That Shido is still that child I met 15 years ago!" She says with a laugh as she does some more paperwork.
I might as well go visit them. He thinks to himself as he purchases two bouquets of flowers and walks toward the cemetery. Feeling the nice weather outside was one of Shido's favorite things to do and these are the times he loves to go for walks. "Good weather in the Kirigakure is a rare sight. So I have to take advantage of it." He muttered once again as he now stood over his parents' grave. Shido places the bouquets down beside it and looks angrily at the sky. "I was going to avenge you guys but it seems I was too late. A guy by the name of Kakashi Hatake already did what I was meant to do. I'm sorry for being so weak!" He falls to his knees and begins to cry over the grave. "If only I were stronger 3 years ago! Then maybe I could have avenged you!" He sat there and kept on sobbing for a total of seven minutes before he got up and cleared his eyes. He now had a smile on his face and was looking at the grave again. "You're right, I can't wallow in the past forever. I should be happy that the man that killed you is dead and can no longer harm anyone else." He gives the grave a thumbs up and walks out of the cemetery.
Other Characters: N/A